July 5-10, 2015 Expedition near Seattle WA with trips into North Cascades wilderness forests, alpine meadows, sagebrush canyonlands, super low tide seashores and more…
Discover the secret world of plants and their ability to heal and nourish the body.  Become a wild chef this week as you wander through fields, forests and seashores in search of wild foods. We will dine on edible roots and shoots, drinks and desserts; harvest kelp and other seaweed from the shore; work with our hands to weave place mats, gathering baskets, bowls and spoons from native trees.
Travel to Paradise on Mt. Rainier to experience rare plants of the glaciated alpine meadows, and continue to the east side of the Cascade Mountains where diverse pine forests and sagebrush canyonlands bring you untold numbers of wild edible and medicinal plants. Make herbal tinctures, oils, salves, glycerites, and infusions, and poultices as part of herbal first aid training. Then, enjoy an herbal spa, complete with clay masks, facial steams, and more.
Availability:
Enrollment: Open/Available for adults with no prerequisite; a youth camp version also runs simultaneously.
Course Goals & Skills Covered:
The goal of this expedition is to provide participants with hands-on learning about Wild Edible Foods & Herbal Medicine. Skills covered include:
Harvest, process and store the Top 10 Edible Plants.
Understand the meaning of plant characteristics (astringents, etc.)
Ability to honorably harvest and process plants (decoctions, oils, tinctures, etc.)
Ability to make fire, cook over an open fire, and to "rock boil."
Ability to make rope from nettles, cattails, fireweed, and other natural materials
Make a medicine pouch to fill with your personal herbs.
Dry and store herbs to take home, make herbal chocolates, and more.
Purify water naturally for cleansing wounds and making teas.
Using a map and compass so as not to get lost when wildcrafting.
Practice wilderness medicine emergency response scenarios.
Make and maintain fire in any weather, and witness traditional fire by friction.
Learn Easy Plant Drawing and complete Journal Entries on your healing plants, and on corresponding poisonous plants.
Our goal for those who have studied herbalism in the past is to elevate you to the next level as an herbalist. Previously, you merely worked with the herbs on a physical level. We will teach you to recognize and understand the mental, emotional, physical and social needs of your patients so they may fully heal.
Course Itinerary:
Sunday 5-6 Camp Setup; 7-9 Intensive Course Intro; 9-10 Campfire Snack, Stories & Questions;
Monday 7-8 Yoga & Calesthenics; 8-9 Breakfast & Cleanup; 9-12 Morning Edible Plant Harvesting Walk; 12-1 Lunch; 1-2 Edible Plant Processing; 2-4 Herbal Medicine Plant Harvesting Walk; 4-5 Herbal Medicine Processing; 5-6 Dinner; 6-7 River Field Trip & Cedar Rope Making; 7-9 Utilitarian Plant Harvest for Fibers, Fire & Wooden Tools; 9-10 Campfire Burn Bowls & Spoons;
Tuesday 7-8 Yoga & Calesthenics; 8-9 Breakfast & Cleanup; 9-12 Morning Plant Family Intensive; 12-1 Lunch; 1-2 Peaceful Place Plant Journaling; 2-5 Berry Baskets & Bark Bailers; 5-6 Dinner; 6-9 Wild Edible Foods Cooking Intensive with Charlie Borrowman; 9-10 Campfire Flute & Drum Making;
Wednesday 7-8 Yoga & Calesthenics; 8-9 Breakfast & Drive to Paradise on Mt. Rainier; 9-12 Alpine Meadow Wildflower ID Hike; 12-2 Lunch & Drive to Eastside Pineforests & Sagebrush Canyonlands; 2-5 Sagebrush Steppe & Pine Forest Plant ID Hike; 5-7 Wild Edible Cooking & Dinner; 7-10 Drive Back to Sahara Creek with Star Gazing Stop;
Thursday 7-8 Yoga & Calesthenics; 8-9 Breakfast & Cleanup; 9-12 Herbal Medicine Making; 12-2 Lunch, River Swim & Peaceful Place Journaling; 2-5 Herbal Health Spa; 5-6 Dinner; 6-9 Projects Completion; 9-10 Campfire Music & Stories;
Friday 7-8 Camp Pack-Up; 8-9 Breakfast & Cleanup; 9-10 Drive to Herbal Store; 10-11 Radiance Herbs; 11-12 Seaweeds, Shellfish & Shorelife Walk at Super Low Tide; 12-2 Seaweeds & Shellfish Harvest; 2-3 Seaweeds & Clam Chowder Beach Cooking Extravaganza; 3-4 Celebratory Wild Edible Meal; 4-5 Intensive Botany Review
Course Instructors: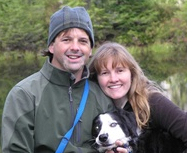 Kim Chisholm will be lead instructor with staff assistants.
Location, Pick-up, Drop-off and Airport/Bus/Train Transportation Options:
Click for Arrival Details: 5:00-5:30 PM Sunday meet at Lake Sammamish State Park – Hans Jensen GROUP CAMP located ACROSS the road from the boat landing. Or use our transportation – 3:15 SeaTac Airport or Seattle Amtrak $45; or 2:00-2:30 Puyallup Wolf Campus $45.
Click for Weekend Departure Details: Final departure 5:30-6:00, or stay later for dinner and depart 7-8 pm $25, or use our transportation to Seattle Amtrak Station 7:30 Friday $35, or depart Puyallup Wolf Campus 8-9 pm Friday $45; or stay over and depart Saturday Morning Puyallup $95; Saturday SeaTac Airport $115; Saturday Evening Puyallup $125; Sunday Morning Puyallup $165; Sunday SeaTac Airport $180; Full Weekend Stayover $195. To add transportation and weekend stayover options, just increase your registration deposit amount below by the amount listed above with a note of explanation. Thanks!
Tuition:
$590 if you register by April 30th, $595 by June 5th, and $600 thereafter if space remains available. To reserve your spot and lock in the earliest registration discount, make a $175 minimum deposit below and your balance will be due upon arrival.
Standard Discounts: You will receive cumulative discounts of $5 per additional week you attend this summer, $5 per additional family member attending this summer, $5 for successfully referring other families who register campers this summer, and $5 per online review you do for us on a searchable site like google once you've attended a program.
The only additional expenses you may incur for this course are that you will want specific gear, although we have plenty of extra just in case you can't acquire something. You will also need health insurance, so check with us for recommendations on inexpensive temporary insurance if necessary. Also, please see above for optional transportation and weekend stayover choices.
Registration Options:
Check/Mail/Email Registration Option: Print out and complete our Microsoft Word Registration Form for each participant and send with a check deposit payable to the Wolf College, 1026 14th St. SW, Puyallup WA 98371. You can also email us a completed registration form and pay using your preferred method.
Credit/Debit Card Registration Option: Just call us at 253-604-4681 or 425-248-0253 and we will take your registration securely over the phone.
Our refund policy is that deposits are not refundable unless your registration is not accepted. If you cancel after making additional payment, you may receive a credit for a future program, minus a 25% administration fee of total payments made, in case of emergency. You will receive a full refund if your program is canceled and not rescheduled at a time that you can attend. No refund (and not necessarily any credit) is given if a participant is inappropriate at the program and asked to leave.
Or email us to be put on our our list for this program in the future. We always keep your information absolutely private, and will never share it. You can also like our facebook page to keep in better touch.
Course Preparation: Agreements & Packing List

Click here for our Expedition Agreements