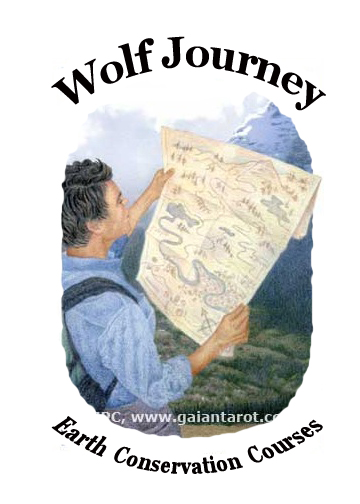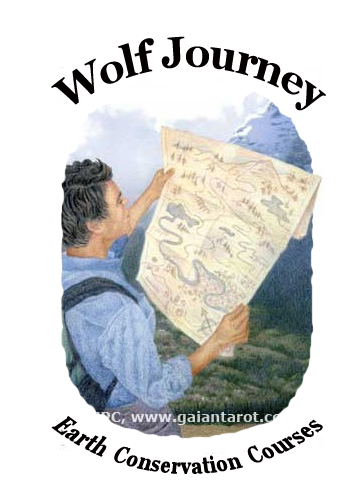 Wolf Journey Earth Conservation Courses guide you through skills of the Neighborhood Naturalist, Traditional Herbalist, Wildlife Tracker, Wilderness Survival Scout, Ancient Artisan, Honorable Hunter, Sustainable Citizen and Environmental Educator.
Each of the 8 courses consist of four sub-themes and 16 chapter lessons which can be completed as a series, or repeated as directed to earn a conservation certificate in your area of interest. The course books are currently out of print as we redesign each of them into an online format with video links and more.
Only students enrolled in our spring and summer apprenticeships may access the course books at this time.  Click here to send an email requesting to be notified when we publish the new online versions with a note indicating which course books interest you, whether you would like to receive our monthly Outdoor Skills Newsletter, whether you are also interested in courses for adults or youth, plus your location. Thanks!
Course I: Trail of the Neighborhood Naturalist
Course II: Trail of the Traditional Herbalist
Course III: Trail of the Wildlife Tracker
Course IV: Trail of the Survival Scout
Course V: Trail of the Ancient Artisan
Course VI: Trail of the Honorable Hunter
Course VII: Trail of the Sustainable Citizen
Course VIII: Trail of Environmental Ed
Can't wait to start? Click here to send an email requesting access to the Introduction to Wolf Journey Earth Conservation Courses and we may be able to get you going in the fall or winter before our next busy spring and summer season.