6 PM Pacific – Check out our Daily Live Outdoor Skill Workshop Broadcasts with Kim & Chris Chisholm as part of their "You Healthy? Go Outside!" Physical Distancing Series including Family Friendly Music & Earth Skills Activities. Missed passed broadcasts? Watch afterwards on our Facebook or YouTube channels.

When registering for summer camps, please read Virus Mitigation: The Outdoor Advantage and our upcoming rewrite of Communicable Disease Prevention – Policies & Procedures.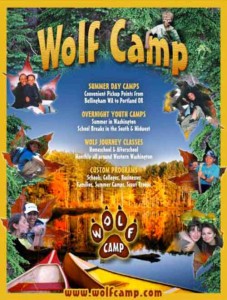 Experience our summer nature and wilderness camps taught by highly skilled instructors who specialize in outdoor risk management and teaching to kids and adults alike. Whatever your outdoor interest, we work hard to ensure that you and your family will love the Wolf Camp experience.
Kids Nature Day Camps 

– Exciting and educational programs such as Wilderness Survival, Animal Tracking, and Wild Edible and Medicinal Plants, and more. All geared towards ages 6-11.
Youth Overnight Camps

 – Delve deeper into Wilderness Survival and our other themes introduced at day camps, or branch out to some of our specialty courses such as the Wildlife Tracking Safari, and Wild Chefs & Herbal Medics. Great for ages 9-17.
Family Camps

 – If you miss the summer camp experience, we offer Family Camps that run alongside our Summer Day Camps. We also offer weekend workshops which are open to families with older children during the academic year.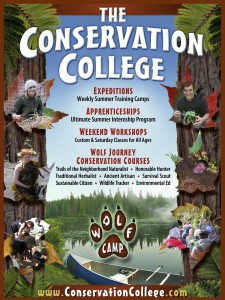 The Conservation College offers Summer Residential Programs including the Earth Skills Teaching Apprenticeship which is an environmental educational, work-trade program unique to the field and piloted in 1999. Summer Expeditions are also available for summer residential program participants. Some of our specialties include:
cooking wild edible plants

making herbal medicines

plant identification

crafting bows and arrows

birding and animal tracking

lostproofing and navigation

traditional bow drill fire and safety

emergency preparedness as well as traditional wilderness survival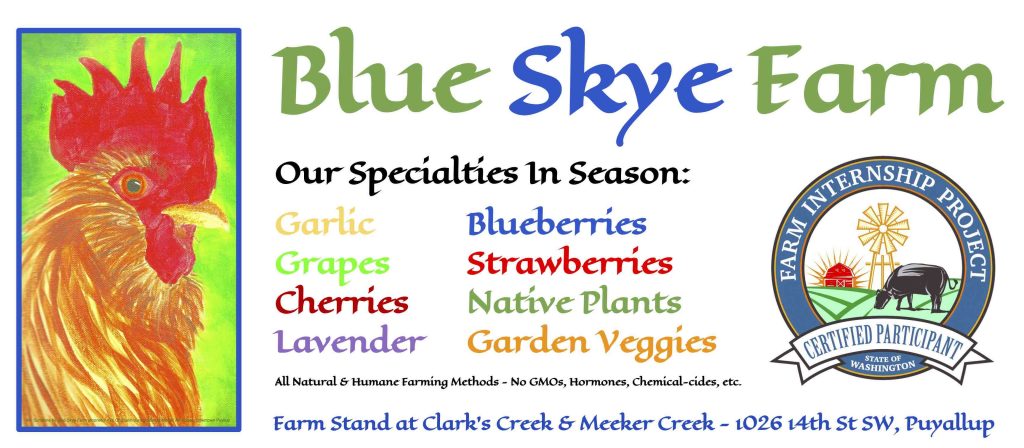 Kim & Chris Chisholm are in the process of turning Wolf Camp and the Conservation College over to a non-profit board of directors.
Going forward, Chris and Kim are making plans to remain close to their farm and offer small summer day camps in and weekend workshops in Puyallup.
Currently, the Blue Skye Farm Internship is the primary farm program Chris and Kim started in a decade ago. It has been certified by the Washington State Farm Internship Program since 2016.