Saturday, April 4, 2015 from 8 AM – 8 PM along the Teanaway River near Cle Elum, WA with Prerequisites: Previous Wildlife Tracking Program with the Wolf College or Significant Trackers Training Elsewhere; Also Excellent Walking Shape Over Uneven Terrain. Friday Evening & Sunday Extension Options.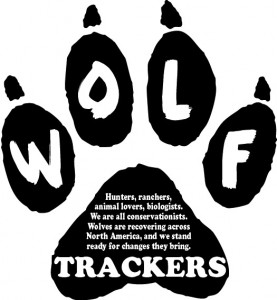 Join us at our next Wolf Trackers Training Workshop in the territory of the wolf pack nearest to Seattle.

Friday Options:
5:00 PM Orientation Dinner together at the Sunset Cafe
6:00 PM Drive to Teanaway to place wildlife cameras.
8:00 PM Campfire Review of Wolf Status & Tracking Strategies
Saturday Workshops:
8:00 AM Check Wildlife Cameras & Tracks in Vicinity
9:00 AM Find & Trail Fresh Tracks
10:00 AM for Intro Trainings: NW Wolf Status
11:00 AM for Intro Trainings: Wolf Tracking Primer
12:00 Lunch
12:30 Wolf Tracking Challenge
1:00 PM for Intro Trainings: Map, Compass & GPS Nav Training
2:00 PM for Intro Trainings: How We Got Here
3:00 PM for Intro Trainings: How We Get There
4:00 PM for Intro Trainings: Optional Field Primer
5:00 PM Return from field when group wishes.
Sunday Options:
8:00 AM Check Wildlife Cameras & Tracks in Vicinity
5:00 PM Return from field when group wishes.
For in-the-field trainings with prerequisite, if you can't make it Friday evening, you can also just meet us early Saturday morning.  Otherwise, join us to camp in the Teanaway, or find lodging in Cle Elum if you prefer. Please be prepared for any weather including hiking off-trail and through snowy patches. Again, prerequisites that must be met for this particular workshop include either a previous wildlife tracking day with the Wolf College, or significant trackers training at another program.  Also required is excellent walking shape over uneven and snowy terrain.

Background on Wolf Trackers:
Wolf Trackers is a project of the Wolf College with a goal to gather hunters and sportsmen, ranchers and farmers, wildlife scientists and conservationists, dog lovers and animal rights activists among others, and bringing them together to increase knowledge about wolves in hopes of helping to balance wolf ecology policies in North America. Update:  We at the Wolf College feel the pendulum has swung too far against wolves in the past couple of years, and we want to help to bring the pendulum back to center.
During workshops we review recent changes to wolf politics and ecology, review wildlife tracking methods, and then caravan to our tracking sites where we will focus on seeing all aspects "sign" important to wolf tracking. In this regard, we will prepare ourselves for upcoming actions to support wolves and educate our fellow citizens. We also assess agreements for our group, share resources, and prioritize tasks that need to be addressed between trainings.
Our current focus is to • develop wolf tracking skills, • educate ourselves with facts, • clarify goals and strategies, • train ourselves to develop conflict resolution skills for internal group function and for dealing with the public, • educate our constituencies, the public and politicians with facts about wolf ecology and mythology, • develop standard operating procedures for volunteer work, • volunteer services when requested, such as acting as citizen volunteers for wolf monitoring programs, • consider requests from hunting guides, ecotourist and environmental organizations, government agencies, shepherds and cattlemen who would like assistance for on-the-ground wildlife assessments in their areas of concern.
Participation agreements: • Animal lovers in the group agree to bring compassion for those who fear wolves, and we understand that like wolves, sportsmen bring balance to wildlife, and have been some of the most successful conservationists in American history. In addition to wolves, sheep and cattle also need to be protected, especially on private lands. • Sportsmen in the group agree to continue a rich tradition of conservation, supporting scientific wildlife management, and we consider wolves who prey on healthy large game populations as a good challenge rather than an impediment to hunting. • Ranchers and shepherds in the group agree to bring pride for the hard work it takes to make modifications allowing for wolves on the edges of rural areas, and also come willing to discuss the impact of public land grazing on our shared natural resources including wildlife. • Everyone who attends a Wolf Trackers Training can express his or her opinion, while also respecting the opinions of others. No matter your background – wildlife photographer, fisherman, hunting guide, cattleman, sheep producer, hiker, backpacker or animal rights activist – we welcome your input.
Cost Levels:
• $75 if this is your first time at a Wolf Trackers Training and none of the qualifications below apply.
• $65 if this is your second Wolf Trackers Training with us, or if you have earned a Level I Cybertracker Certificate, or significant wildlife trackers training through another school, or if you are a local property owner where we are tracking, or if you are a current active conservation volunteer project work such as at Wolf Haven, International.
• $55 if this is your third Wolf Trackers Training with us, or if you have earned a Level II Cybertracker Certificate.
• $45 if this is your fourth Wolf Trackers Training with us, or if you have earned a Level III Cybertracker Certificate, or if you attended our 5 Day Course: Tracking Wolf Country: From Birds to Big Critters: Cougar, Bear, Elk and the Teanaway Pack.
Registration: Who & How

Our weekend workshops are designed for adults, but youth are also welcome to register with an enrolled parent or guardian.
Check/Mail Registration Option: Send payment in full or a minimum $45 per person check deposit payable to the Wolf College, 1026 14th St. SW, Puyallup WA 98371 along with a completed registration form. Balances will be due upon arrival at the workshop.
Credit/Debit Card Registration Option: Just call us at 253-604-4681 or 425-248-0253 and we will run your card securely over the phone.
Our refund policy is that deposits are not refundable unless your registration is not accepted. If you cancel after making additional payment, you may receive a credit for a future program, minus a 25% administration fee of total payments made, in case of emergency. You will receive a full refund if your program is canceled and not rescheduled at a time that you can attend. No refund (and not necessarily any credit) is given if a participant is inappropriate at the program and asked to leave.
Other Upcoming Animal Tracking Workshops

• Sat, May 2, 2015: Understanding Birds and Their Voices No Prerequisite at a wild urban birding oasis in Puyallup WA. When you understand the language of birds, you'll know where animals (including predators) are hidden, plus other secrets. You'll learn the meanings of bird songs, companion calls, alarm calls, and calls of aggression, among other vocalizations. It's easy to do, and you can learn it all from robins, then extrapolate to other bird species which will tell you about raptors flying overhead, owls perched in trees, bears lumbering along trails, bobcats stalking through the brush,  and weasels sneaking under downed logs. 9:00 AM – 3:00 PM for just $65. Click on Understanding Birds and Their Voices for full itinerary and registration information.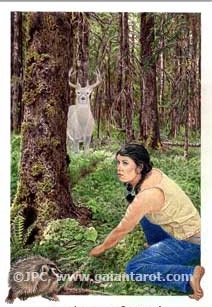 • Sat, May 9, 2015: Trailing & Photographing Animals in Elk Country No Prerequisite along the Nisqually River at the foot of Mt Rainier. Whether you hunt with a camera, bow or gun, or if you just love northwest wildlife, you are welcome you to join us for a special day of tracking along the wild and scenic Nisqually River at the gates to Mt. Rainier Nat'l Park. Learn specialized tracking and trailing skills as we venture to get close to elk, deer, bear, and a host of other critters as well. 8:00 AM – 2:00 PM at cost of $45-$65. Click on title above for full itinerary and registration information. Friday Night overnight camping at Sahara Creek Horse Camp free with Discover Pass.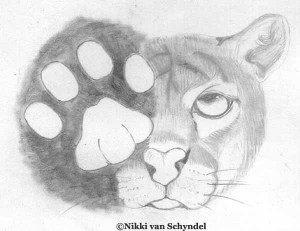 • Sat, May 16, 2015: Cougars, Coyotes & Other Critters: Awareness & Safety No Prerequisite along the Snoqualmie River just 30 minutes east of Seattle. Learn what to do in case you run into a mountain lion on the trail, or if one is spotted in your neighborhood. Whether you are a researcher, conservationist, hunter or lover of our regional mega-fauna, you are welcome to join us for a great day tracking along a wild stretch of Snoqualmie River where cougars follow elk and deer, and other animals, like us, remain alert to their presence. 12:00-6:00 at cost of $45-$65. Click on title above for full itinerary and registration information.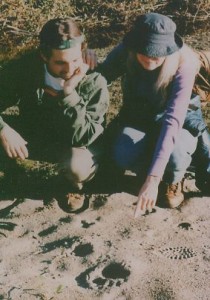 • Sat, May 23, 2015: All About Black Bears, Cubs & Their Dens No Prerequisite near Mt Rainier. Learn what to do when you run into bears on the trail, or if a bear is spotted in your neighborhood, and check out some of the most classic examples of bears denning in hollow, burned-out, old-growth tree snags where mother bears recently emerged with their cubs, then pick up the freshest sign and follow it in hopes of catching a glimpse of bears in what may be the area with most dense bear population in the region. 12:00-6:00 at cost of $45-$65. Click on title above for full itinerary and registration information.
July 26-31, 2015 Tracking Wolf Country: From Birds to Big Critters expedition starting in Snohomish County Bear Country and ending in Teanaway Wolf Pack Territory. Sunday Dinner to Friday Dinner.
• September 8-13, 2015 Two Day Cybertracker Animal Tracking Evaluation Workshop Choices – No Prerequisite along the Nisqually River at the base of Mt. Rainier near Ashford WA. Available Evaluations: Two Day Cybertracker Trailing Levels I-II-III with Brian McConnell if available; Two Day Cybertracker Track & Sign Levels I-II-III with David Moskowitz if available. Contact us to choose your preferred two days. Please click on Cybertracker Trailing, Track & Sign Evaluations for more details and to register. $225 if registered by June 5th.
•  Saturday, March 26, 2016 in Puyallup WA from 12:00-6:00. Join us in concert with regional conservation organizations to learn citizen science methods for tracking wolves, and documenting Washington & Oregon pack behavior as it transitions from winter to denning season.