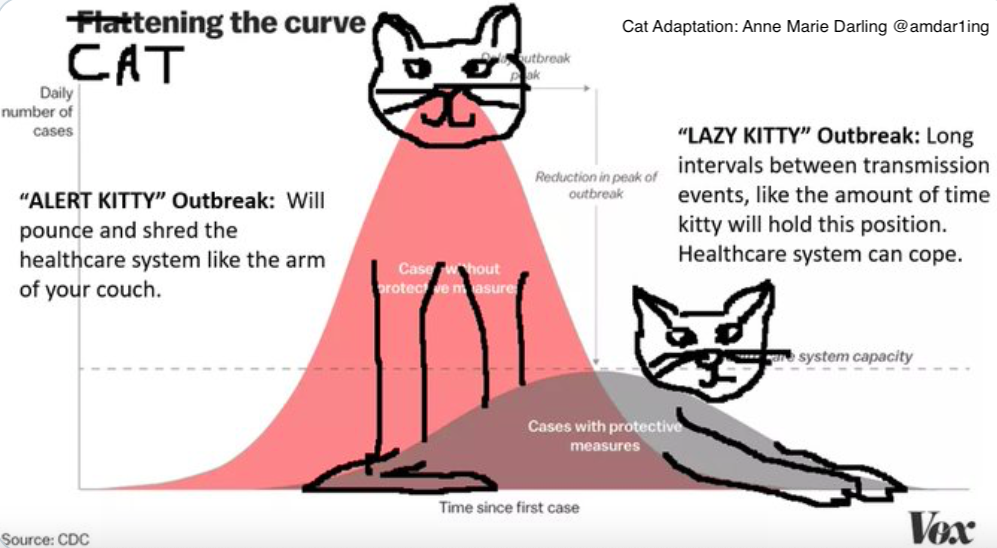 Image added March 16, 2020 from Anne Marie Darling
Published March 12, 2020 and last updated April 2, 2020

Health has always been the number one priority at Wolf Camp, as it should be for all educational programs. Being outdoors itself is a prime mitigation tool against the transmission of disease. We believe Wolf Camp has been and will continue to be one of the safest places for people to gather, and we are hopeful we can return to some normalcy soon. Though, it is still unclear when that time will be announced.
We are currently updating our policies and procedures to follow guidelines as they are published regarding the novel coronavirus (SARS-CoV-2) and the disease it causes, Covid-19 in compliance with the Centers for Disease Control and Prevention (CDC), the National Institutes of Health (NIH), the Washington State Department of Health, as well as King and Pierce County (where we hold our programs), Washington State Parks for programs at Lake Sammamish/Hans Jensen Group Camp, the City of Puyallup Parks & Recreation for programs at Clark's Creek Park, and the Washington State Department of Natural Resources for overnight wilderness programs.
Pre-Program Screening
If we are able to run camps this summer, families will likely need to complete our newly drafted Communicable Disease Screening form a day before attending. Temperature checks and other steps will likely be required upon arrival. Staff will also follow strict screening protocol and will not work or be on site if they present transmission risk.

Camps Held Outdoors to Reduce Transmission Risk 
In the survival field, we have been preparing for, and working to prevent, situations like a pandemic throughout our careers. We run programs that focus on skills of emergency preparedness and survival, including how to avoid communicable diseases and what to do in case of pandemic. Although our programs take place in open-air spaces, we are not aware of any guidelines yet published regarding the rate of virus dispersal in the outdoors. So to be safe, we will follow indoor distancing protocols even while outdoors. History of Interest: Lessons from the 1918 Influenza Pandemic
Appropriate Distancing
We have always tried to strike a balance when determining professional distancing while teaching. Many of the skills we impart are naturally hands-on, but in the new reality, instructors will have to consider new distancing protocols when helping students. If we can run camps, we will likely replace some games and activities that involve student-to-student contact with other methods of building skills and social interaction in the outdoors. The set-up of our programs will follow WHO protocols and other scientifically based guidance such as designing work stations which are separated by over 6 feet, having appropriate sanitizing and disinfecting supplies available at all times (along with a strict disinfection schedule) and use of P.P.E. including masks based on new guidelines as they develop over the coming weeks and months.

Hygiene
Along with historical requirements that Wolf Camp participants always wash hands before every meal and after using the bathroom, greatly enhanced protocols will be instituted for the continued safety of campers and staff this year. Once again, guidelines will be monitored, and our practices during a potential camp season will follow as changes occur. At a minimum, we will require hand washing and/or hand sanitizing at regular intervals in addition to before and after using the bathroom, before and after eating, before and after using tools, after accidentally touching faces or other high-risk surfaces, and after stepping away for a covered cough or sneeze. Staff will perform thorough cleaning and disinfecting of bathrooms and other structures such as tables and benches before and after programs, including all surfaces people may tend to touch (chairs, pens, credit card swipers, books, markers, etc.) also employing virus sanitizing sprays, etc. before/after/if different student groups utilize a same location. The number and quality of washing and sanitizing stations will increase, and we'll specifically train staff in additional protocols such as ways to help students remember to avoid touching faces, shaking hands or touching people outside their family/personal circles. For our specific procedures, please see our upcoming blog post entitled Communicable Disease Prevention – Policies & Procedures at Wolf Camp.
Refund Policy
One of the policies we have always had in place is a refund policy that offers 100% credit toward future programs for any cancellation reason, something that has always helped prevent the spread of colds, flus, and other communicable diseases at Wolf Camp. The policy has helped people avoid feeling like they needed to attend for fear of losing money. To prevent disease transmission, it should always be fine to cancel at the last minute. This year, we will also give day-by-day credit to any participant who may be experiencing symptoms, who had any recent exposure to communicable diseases like the novel coronavirus, or who has planned contact with vulnerable populations.

Feedback
Please email us or comment below with questions and suggestions knowing that we will continue to edit, update and expand via follow-up blog posts as time allows and recommendations occur. We thank you for your understanding and for joining us in replacing fear with knowledge,  building a new reality going forward that will help keep people safe, and  perhaps even inspiring a significant reduction in the seasonal flu and other communicable diseases as we fight the newest pandemic. We don't know what the future holds, but we are trying to remain optimistic that we'll be able to safely proceed with our programs this summer.  No matter what happens, we wish all of our past, present and future camp families the greatest health and happiness.  With gratitude, – Kim & Chris Chisholm