Wolf Camp & School of Natural Science is proud to announce weekly online classes focusing on Wilderness Survival & Bushcraft Skills taking place every Thursday this fall … followed by Natural Navigation, Wildlife Safety, Tracking & Birding in the spring. The classes are great for personal enrichment, independent study, micro-school learning pods, homeschool families, and distance learning in general.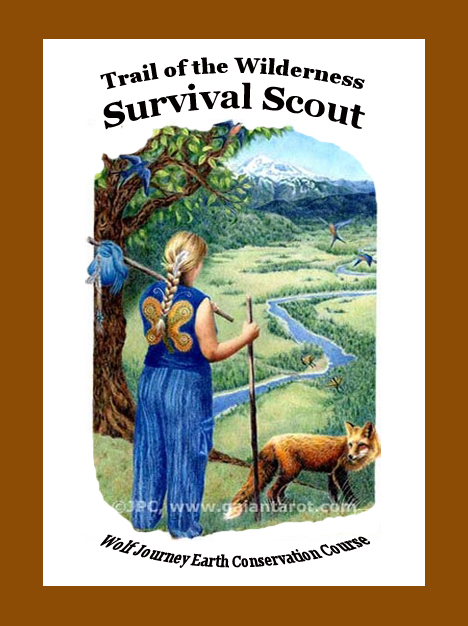 Thursday Classes focus on Wilderness Survival & Bushcraft Skills in the Autumn Season from Sept 17 – Nov 19, 2020 followed by Natural Navigation, Wildlife Safety, Tracking & Birding in the spring of 2021. Class times include:
1 PM Pacific / 4 PM Eastern for micro-school learning pods, homeschoolers, youth and family.

5 PM Pacific / 8 PM Eastern for adults – with teens, high school and college students welcome.
A full season of ten classes plus unlimited access to our private community site for participants of the Fall Thursday class series costs $195, and just $50 per additional household member sharing a connection. Or drop into one class for $25 and stay online to ask questions afterwards. Maximum of 10-12 households per class series. See registration options below or click here for FAQs.

Autumn 2020 Thursday Class Schedule



Spring Class Schedule on Natural Navigation, Wildlife Safety, Tracking & Birding will be announced by Thursday, Dec 3rd for classes running March 18 – May 20, 2021.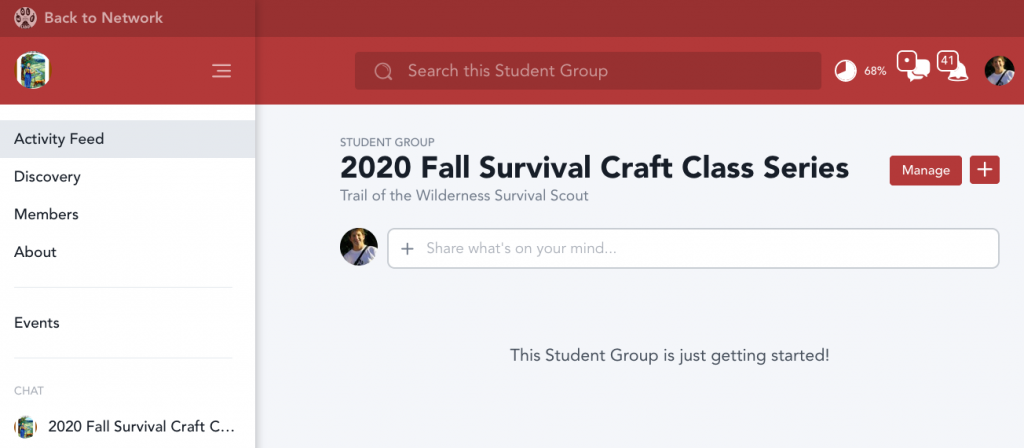 To supplement your learning, you can also gain access to the Wolf Journey Book One – Trail of the Neighborhood Naturalist curriculum and its community group site (with resources and Saturday class recordings) for $100, whether or not you join our Saturday Classes on the Neighborhood Naturalist.
Registration (see paypal drop-down menu for price options)
Either call us at 425-248-0253 ex. 1 and we will take your registration with a credit card securely over the phone, or use PayPal to register online securely with a credit/debit card or via direct withdrawal from your bank account. Use the link below (might not be visible if you are using "reader view" on your phone or other device) or sign into paypal.com and "send money" to our email address.
Refund Policy
Deposits ($100 for day programs, $200 for overnight programs) are not refundable unless we don't accept your application. If you cancel for any reason, you may receive a full credit good through the following calendar year on appropriate and available programs listed on our schedule, although an additional deposit is needed to secure your spot in the future program. If a program you sign up for is canceled and not rescheduled at a time you can attend, you may receive a full refund except in cases of natural (weather, geologic, wildfire, etc) disasters, epidemics, grid failures, government shutdowns, conflicts or curfews, or other unforeseen emergencies making it unsafe or impossible for staff and/or attendees to reach or use program locations, in which case all payments made will be held by us without expiration date for your future use in appropriate/available programs of your choice. Reasons include the expenditure of funds (property rentals, advertising, materials, admin staff time, etc.) long before programs take place, i.e. deposits make it feasible for Wolf Camp to schedule programs in the first place, but our mutually understood agreement is that Wolf Camp will run the program at the safest available time in the future. Finally, no refund, nor credit, is given if a participant is asked to leave a program for inappropriateness as determined by our kids, youth and adult agreements for participation.
Or email us to be put on our list for this program in the future. We always keep your information absolutely private, and will never share it.
Have you ever attended one of our programs before? Please review us on our Better Business Bureau, Facebook, Yelp & Google pages.