August 26-31, 2018

What we teach for Scout Philosophy & Mentoring is never written, but it requires a pledge of morals and service to the world before learning. Participants can expect to participate in Scout Missions with the introductory scouts, but will be expected to take their skills to a new level. They will move slower; act with more forethought; and execute complex plans to achieve their objectives. Participants will place greater emphasis on selfless service; intuition; mind over matter; and acting as an agent of change.
Availability:
Ages 21 and up may participate if accepted into our apprenticeship program.
Ages 9-13 & 14-20: Space is available with no prerequisite.
Ages 6-11 may participate in the day camps running simultaneously.


Goals & Skills:
The primary goal of Scout Philosophy & Mentoring is to integrate the scout code of morals so deeply that it transcends the participant's life. A point where scout ideals are no longer abstract concepts and, instead, ways of being. In order to do so, you may take a proficiency challenge to demonstrate that you have become accomplished in the following morals:
Appreciation;
Unity;
Intelligences;
Joyful Interest;
Sensitive Honesty;
Love & Peace;
Will to Serve;
Humble Respect.
Skills include but are not limited to:
Establish Secret Scout Camp;
Boobie Traps;
Smokeless Fires;
Meditative exercises for body control – overcoming cold, fear, and pain;
Navigate without modern devices;
Log Balancing & Jousting;
Build invisible scout pits.
Instructors: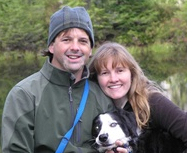 Kim & Chris Chisholm are on site all week directing our professionally-trained instructors who make up our hallmark 6-1 average, 8-1 maximum or better student-instructor ratio critical for  high-level outdoor educational programs. Read our FAQ's for more details and check out our testimonials and dating back to 1997!
Pick-up, Drdop-off and Airport/Bus/Train Transportation:
Arrival & Departure Details are the same as for the intro Secrets of the Ancient Scout running simultaneously.
Tuition:
2018 Training Camps & Expeditions are $775/week if you make a deposit by June 10th, or $785 if space remains available thereafter. To reserve your spot, make a $200 deposit per camper/week and your balance will be due upon arrival.
Cost includes everything from Sunday-Friday including survival knife, firesteel or field guide depending on topic.  The only additional expenses you may incur for our courses are for travel and specific gear, although we have extras in case you can't acquire something. You will also need health insurance, so check with us for recommendations on inexpensive temporary insurance if necessary. Also, please see above for optional transportation and  stayover choices.
Discounts: Standard cumulative discounts are $5 per additional week you attend this summer, $5 off per additional family member attending this summer, $5 off for successfully referring other families who register campers this summer. Weekend stayovers are complimentary for self-sufficient adults, not including long-distance transportation.
Registration:

Credit/Debit Card Registration Option: Just call us at 425-248-0253 and we will take your registration securely over the phone.
Check/Mail/Email Registration Option: Print out and complete our Microsoft Word or PDF Registration Form for each participant and send with a check deposit payable to the Wolf College, 1026 14th St. SW, Puyallup WA 98371. You can also email us a completed registration form and pay using your preferred method.
Or Use PayPal to register online securely with a credit/debit card or via direct withdrawal from your bank account. Use the link below (might not be visible if you are using "reader view" on your phone or other device) or sign into paypal.com and "send money" to our email address: (we'll get back to you with any additional information we may need)
Or email us to be put on our our list for this program in the future. We always keep your information absolutely private, and will never share it. You can also like our facebook page to keep in better touch, and once you've attended a program, please review us on our Better Business Bureau, Yelp & Google pages.
Refund Policy: Standard deposits ($100 for day programs, $200 for overnight programs) are not refundable unless we don't accept your application. If you cancel in advance of the program start time for any reason, you may receive a full credit good through the following calendar year on appropriate and available programs listed on our schedule, although an additional deposit may be required to secure your spot in the future program. If a program you sign up for is canceled and not rescheduled at a time you can attend, you may receive a full refund except in case of natural (weather, geologic, etc) disasters, government shutdowns, conflicts or curfews, or other unforeseen emergencies making it impossible for staff and/or attendees to reach or use program locations, in which case all payments made will be held by us without expiration date for your future use in appropriate/available programs of your choice. No refund, nor credit, is given if a participant is asked to leave a program for inappropriateness as determined by our kids, youth and adult agreements for participation.
Camp Preparation: Agreements & Packing List

Click here for our Expedition Agreements
Click here for our Summer Expeditions Packing List