February: Saturday Workshops from 10:30-5:30 in Puyallup WA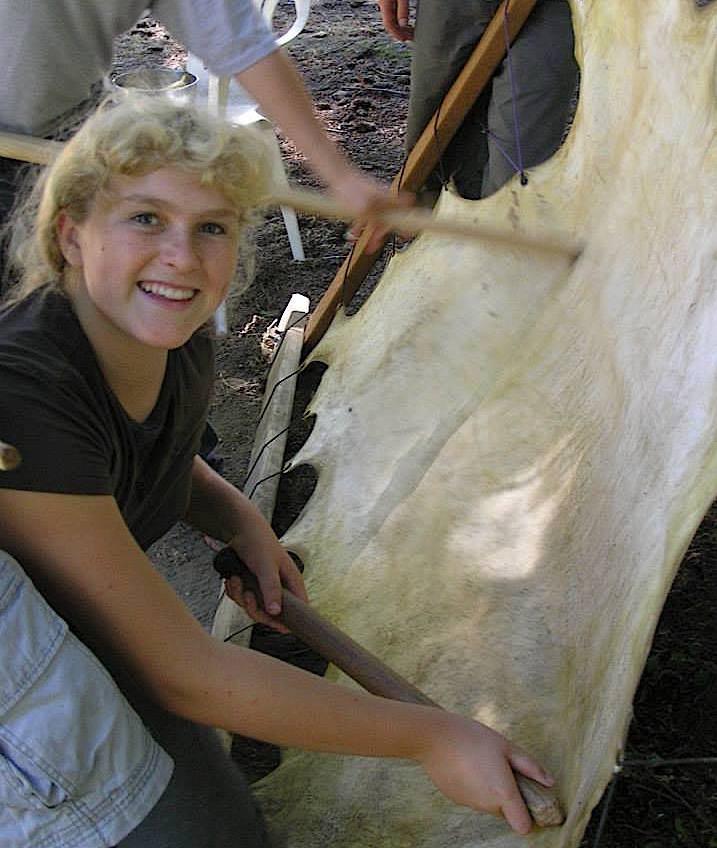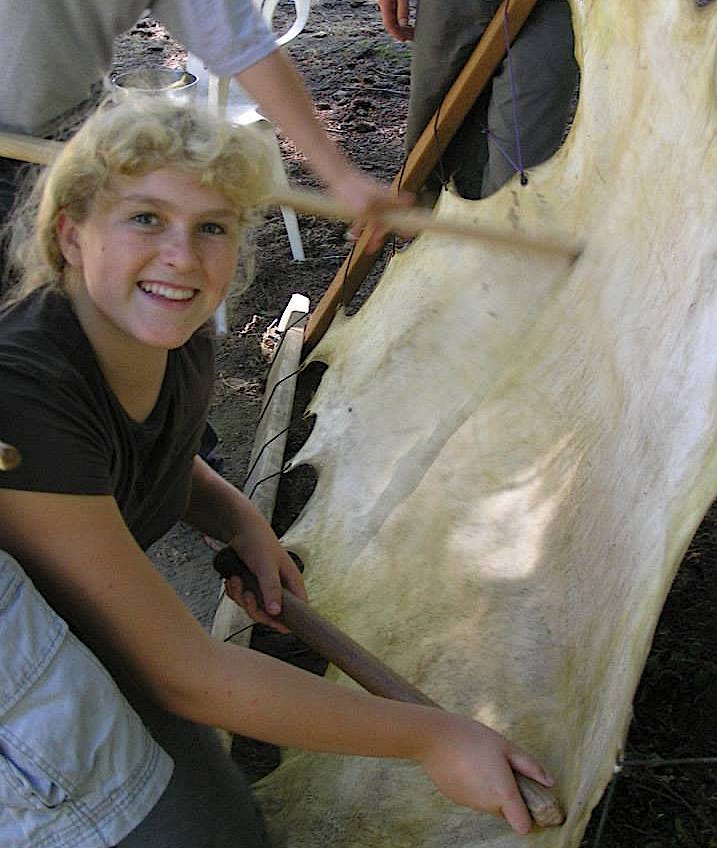 Saturday, February 23, 2019 – Parfleche & Leather Hide Tanning: Work through our rawhide and tanning stations, starting with bucking and scraping wet and dried rawhide, then tanning a prepared deer hide plus fresh rabbit hides. We will also show you how to turn rawhide into parfleche boxes as well as traditional hand drums. An additional donation to the Conservation College is requested for taking hides home, depending on size and type.
Saturday, February 8, 2020 – Bow Making, Arrows & At-Latls: Start in the morning by crafting a fresh quickie survival bow, learning to make and attach natural string correctly. In the afternoon, start a big game bow by shaping, tillering, exercising and if time, finishing a seasoned vine maple stave. We will also show you how to put together an arrow from scratch, starting with renovating old broken arrows. An additional donation to the Conservation College is requested for taking the seasoned stave or arrow making materials home, depending on size and type. Instinctual archery and al-latl spear thrower training will also be provided.
Cost:
• $95 per workshop.
• $85 per additional friend/family member per workshop in advance.
Registration: Who & How

Our weekend workshops are designed for adults, but youth are also welcome to register with an enrolled parent or guardian. Directions to meeting location and carpooling information will be provided upon registration.
Credit/Debit Card Registration Option: Just call us at 425-248-0253 and we will take your registration securely over the phone.
Check/Mail Registration Option: Send with a check donation payable to the Wolf College, 1026 14th St. SW, Puyallup WA 98371 with participant name(s), phone number, email address, age of any minors, and any allergies or health restrictions we should know about.
Or Use PayPal to register via secure online donation with a credit/debit card or via direct withdrawal from your bank account. Use the link below (might not be visible if you are using "reader view" on your phone or other device) or sign into paypal.com and "send money" to our email address: (we'll get back to you with any additional information we may need)

Or email us to be put on our our list for this program in the future. We always keep your information absolutely private, and will never share it. You can also like our facebook page to keep in better touch, and once you've attended a program, please review us on our Better Business Bureau, Yelp & Google pages.
Refund Policy: Standard deposits ($100 for day programs, $200 for overnight programs) are not refundable unless we don't accept your application. If you cancel in advance of the program start time for any reason, you may receive a full credit good through the following calendar year on appropriate and available programs listed on our schedule, although an additional deposit may be required to secure your spot in the future program. If a program you sign up for is canceled and not rescheduled at a time you can attend, you may receive a full refund except in case of natural (weather, geologic, etc) disasters, government shutdowns, conflicts or curfews, or other unforeseen emergencies making it impossible for staff and/or attendees to reach or use program locations, in which case all payments made will be held by us without expiration date for your future use in appropriate/available programs of your choice. No refund, nor credit, is given if a participant is asked to leave a program for inappropriateness as determined by our kids, youth and adult agreements for participation.
Preparatory Information:
Bring lunch, water, work gloves, and wear clothing that can get super soiled for this workshop, and be aware that sparks from the campfire can melt your synthetic clothing, so natural materials like wool might be the best option. If you have materials geared toward working with hides, definitely bring those as well. Join us today and at any of our Weekend Workshops on themes of survival, wildlife and ethnobotany, and please contact us for carpooling information.