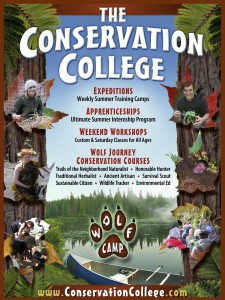 Our full-time summer residential programs require an extensive application process to ensure that this is the right choice for you, and that you are the right choice for us. Because our application page is so detailed, it serves as a good filter and guide for you to decide whether you are ready to apply, and it helps you prepare in advance of arrival so that everyone becomes successful in the program.
1. Discuss: Call program directors Kim & Chris Chisholm at 425-248-0253 or email with questions. This initial conversation with Chris & Kim is designed for both sides to assess whether you are ready for the program.
2. Start by sending:
$200 deposit using the options shown at the bottom of this page. The deposit pays for our processing time and materials, including initial correspondence, review of your resume/bio, phone interviews, background check, and complimentary access to our online farm internship and Wolf Journey Earth Conservation Course curricula. We will refund your deposit if we don't accept your application into the program. If we do accept you for one of our limited spots, the deposit is not refundable.
Email a) Microsoft Word or PDF Registration Form, including expansive answers on the questionnaire, b) a cover letter describing your intention for the program, including preferred focus on certain wilderness skills vs. teaching skills, etc., c) a simple resume with educational and work experience, and d) a bullet-point list of additional relevant experience or trainings you have received, even personal/familial ones, such as in wilderness first aid, cpr, lifeguarding, permaculture, risk management, navigation, climbing, survival, college courses in biology-ecology-geology-astronomy-sociology, camp counseling, teaching, tutoring, mentoring, babysitting, healing, coaching, leadership, conflict resolution, diversity, martial arts, music, art, film, stage drama, dance, poetry, and personal dirt time growing up around nature, wilderness, beaches, farms, gardens, carpentry, landscaping, animals, hunting, fishing, camping, hiking and backpacking, for example.
3. Confirm Asap: Chris & Kim will make an assessment of your previous experience and respond within a few days, and if offered a position into the program, a final tuition quote.  If acceptable and you wish to proceed, deliver the following to us:
One letter of recommendation, and contact information for 2 other references.
Photocopy of your current driver's license, or state identification.
Photocopies of all past relevant degrees and certifications you have received.
$1,000 payment to cover early-summer trainings; payments are not refundable, but if you cancel before arriving, unused payments may be applied to future courses;
4. Finalize by June 28th: Deliver the materials listed below that are necessary for your personnel file:
Your most recent educational transcripts. Plain copies are fine.
Driving record if over 21 years of age and will have had your license for 2 years or more.
Any extra materials requested to supplement your personnel file (adding to items above) which may include need for updated bio/resume with descriptions of any/all additional training, skills and experience you want to add.
Balance payment for your program. This payment will be refunded in full if you cancel before June 30th. Beyond that, our normal refund policy (see bottom of page) applies.
5. Prepare: To achieve the greatest success in the program, review our course descriptions and study our relevant extensive blog articles and video as much as you can, plus other research we may recommend. The more experience or training you can gain in advance of arriving, the greater success you will have with this program, including:
Time Outdoors (camping/hiking/backpacking, and playing night and day in the woods, deserts, mountains, prairies, beaches and waterways around your home; cultivating fruits and vegetables, fishing or caring for animals both domestic and wild)
Improving your community living / shared housemate situations through practicing communication skills and organizing events, for example, or gaining sensitivity and respect for others' pet peeves; keeping kitchens and bathrooms clean, etc.
Personal hygiene: physical, emotional, mental, social, etc. and acceptance of diversity in politics, religion, culture – even ones you think are small-minded but may be based on someone's genuine experience;
Tool safety and efficiency; practice with wilderness survival, traditional craftwork, wild edible foods, herbal studies, etc. Self-discipline to record and express experiences in writing, journaling, storytelling, blogging, etc.
Teaching/counseling/mentoring/volunteer experience (especially understanding the needs of various ages)
Don't add anything that overwhelms you with stress or takes away from your real-time priorities. Remember that you don't have to have much previous experience with these things as long as you are intent on learning them throughout the summer with us. While you are here, you will quickly bulk up your personnel file by journaling the skills you practice, and you may even start to remember or realize how important the little things are, such as times during childhood when you had what seemed like small experiences with plants, animals, minerals, and outdoor phenomena.
Deposit Options:

Credit/Debit Card Registration Option: Just call us at 425-248-0253 and we will take your registration securely over the phone.
Check/Mail Registration Option: Send with a check payable to the Wolf College, 1026 14th St. SW, Puyallup WA 98371 with participant name(s), phone number, email address, age of any minors, and any allergies or health restrictions we should know about.
Or Use PayPal with a credit/debit card or via direct withdrawal from your bank account. Use the link below (might not be visible if you are using "reader view" on your phone or other device) or sign into paypal.com and "send money" to our email address: (we'll get back to you with any additional information we may need)
Or email us to be put on our our list for this program in the future. We always keep your information absolutely private, and will never share it. You can also like our facebook page to keep in better touch, and once you've attended a program, please review us on our Better Business Bureau, Yelp & Google pages.
Refund Policy: Standard deposits ($100 for day programs, $200 for overnight programs) are not refundable unless we don't accept your application. If you cancel in advance of the program start time for any reason, you may receive a full credit good through the following calendar year on appropriate and available programs listed on our schedule, although an additional deposit may be required to secure your spot in the future program. If a program you sign up for is canceled and not rescheduled at a time you can attend, you may receive a full refund except in case of natural (weather, geologic, etc) disasters, government shutdowns, conflicts or curfews, or other unforeseen emergencies making it impossible for staff and/or attendees to reach or use program locations, in which case all payments made will be held by us without expiration date for your future use in appropriate/available programs of your choice. No refund, nor credit, is given if a participant is asked to leave a program for inappropriateness as determined by our kids, youth and adult agreements for participation and homesickness protocol.
Notes from Chris & Kim: We're looking forward to receiving your application, but feel free to call or email us so we can clarify any questions you have. There is so very much to gain and to give in this program, so we're looking forward to sharing it with you. Finally, as you decide whether to proceed with  your application, be sure to read our Supplemental Apprenticeship/Internship FAQs which answer real-life questions from previous applicants.