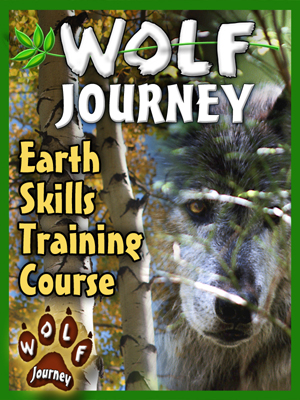 Spend the day with Chris & Kim at our Study Sites
Adults as well as parents with children are invited to spend the morning, afternoon, or all day with Chris & Kim as we visit our Wolf Journey study sites, practicing tracking, sketching plants, photographing birds, working on artisanry crafts, and journaling our experiences for our WordPress Blog site.
You are free to choose your own study site on our property or in the beautiful neighboring Clark's Creek Park, and receive guidance from us on your own nature journaling, artisanry crafts, field exercises from the Wolf Journey Earth Conservation Courses or other study.
Upcoming Study Days:
March 3, 2018 from 10:30-5:30
June 9, 2018 from 10:30-5:30
Cost Options:
• $35 for 9:30-1:30
• $35 for 1:30-5:30
• $65 for all day from 9:30-5:30
Note: at least half of your time may be spent studying independently.
Registration Options:
Check/Mail Registration Option: Send with a check deposit payable to the Wolf College, 1026 14th St. SW, Puyallup WA 98371 with study date and times, participant name(s), phone number, email address, age of any minors, and any allergies or health restrictions we should know about.
Credit/Debit Card Registration Option: Use the secure form below or call us at 425-248-0253 and we will run your card over the phone.
PayPal Registration Option: Or to use PayPal to pay by credit/debit or direct withdrawal from your bank account, follow these steps:
1. Go to https://www.paypal.com/webapps/mpp/make-online-payments.
2. Type in your email address, our email address, and the deposit amount you wish to make.
3. Sign in.
4. Complete your payment using your PayPal account, credit card, debit card, etc.
5. Add a note with the program date, start time, and location, plus your phone number, names of additional friends/family members you are registering, and ages of any children. PayPal will provide us with your email address.
Our refund policy is that deposits are not refundable unless your registration is not accepted. If you cancel after making additional payment, you may receive a credit for a future program, minus a 25% administration fee of total payments made, in case of emergency. You will receive a full refund if your program is canceled and not rescheduled at a time that you can attend. No refund (and not necessarily any credit) is given if a participant is inappropriate at the program and asked to leave.