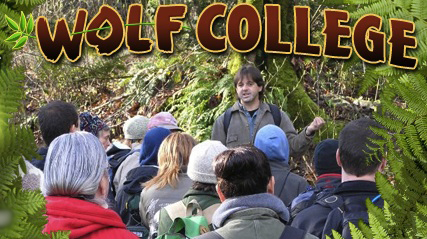 The Wolf College is a conservation teaching college with special expertise in wilderness survival; wild foods and herbal medicine; wildlife tracking and birding; and traditional technologies like bow making, hide tanning, and basketry. Join us to:
• learn for a day
• train in-depth for a week or season
• build a career in outdoor education
• experience life-changing summer youth camps and adult expeditions
Wolf Camp was founded in 1996 by Chris Chisholm who oversees every course with his wife Kim McKillip Chisholm. The physical, emotional, mental, and social health of students is our top priority, and we are able to achieve these priorities because all our staff are seasoned instructors honoring a common mission. Join us at classes, camps, workshops, expeditions and apprenticeships and experience lessons from our Wolf Journey Earth Conservation Courses.  Our curriculum guides you into skills of the neighborhood naturalist; traditional herbalist; wildlife tracker; wilderness survival scout; ancient artisan; honorable hunter; sustainable citizen and environmental educator.
Give the Gift of Camp!
Registration for Summer 2015 camps, expeditions and apprenticeships is open! Register now for our earliest registration discount.
Questions? Call us at 253-604-4681 (office) or 425-248-0253 (cell) or email us anytime. We look forward to your participation.
The Latest:

The Wolf College is collaborating with: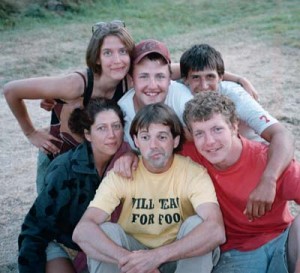 And check out our newly revised Outdoor Skills Apprenticeship – The Ultimate Summer Internship!