July 19-24, 2015 Overnight Youth Camp with prerequisite

The Zombie Apocalypse Survival Challenge is designed to be a collision of practical survival skills and traditional living skills. Participants are encouraged to arrive with their 10 essentials, but will have a significant advantage if they have some traditional knowledge. The week is filled with a variety of "Survival Challenges". Successful completion of each challenge will have one benefit and one consequence. For example, completing a fire challenge with a fire steel will result in the loss of the fire steel, but the gain of a bowdrill fire kit and a metal water bottle; fire will then be harder to make, but water will be easier to purify. Items will be confiscated, "broken", or subject to "malfunction" – determined at instructor discretion. This will push your skillset and teach you to strategize.
Failure to complete any challenge will result in a "zombie raid" that will, potentially, have disastrous consequences. Zombies (played by instructors and other staff) may confiscate any items from humans they catch. If the human village is uncovered, zombies may completely ransack the village resulting in the loss of all 10 essentials for 24 hours.
Take nothing for granted, learn to adapt, and focus on making good decisions in stressful circumstances. This camp is a fun way to put your survival knowledge to the test in a real-time simulated "crisis".
Camp Availability:
Ages 9-13: Open/Available with prerequisite Wilderness Survivors Side of the Mountain or the Traditional Living Skills Camp taking place the prior week.
Ages 13-17: Open/Available with prerequisite Wilderness Survivors Side of the Mountain or the Traditional Living Skills Camp.

Special exception without prerequisite will be considered if parent is enrolled in Navigation Training & Orienteering Expedition running simultaneously.
Camp Goals & Skills Covered:
This camp expands on the skills covered in the Wilderness Survivors Side of the Mountain and Traditional Living Skills Camps.
Please arrive with ALL 10 Essentials – Metal Water Bottle and Waterproof Boots.  If you have attended Traditional Living Skills Camp, please arrive with a working Bowdrill Kit and Burn Bowl.
Camp Schedule:
Sunday: Arrive; Meet Your Colony; Inventory Supplies; Discuss Different Challenges; Begin to Strategize with Colony;
Monday: Extensive Navigation Training; Afternoon Challenge – Move from Point A to Point B by 4 PM; Zombies Unleashed to Track/Capture Those Who Did Not Reach Point B; Group Overnight at Traditional Living Camp;
Tuesday: Shelter Challenge – Hidden, Fully Stuffed, Waterproof Shelters in Pairs/Groups; Zombies Unleashed to Search for Human Colony; Dump Water on Found Shelters/Confiscate 10 Essentials; Improve Shelters; Evening Edible Plant Walk/Review;
Wednesday: Fire Challenge – Bowdrill or Fire Steel only; Zombies Unleashed on Those Who Did Not Complete; Afternoon Water Purification Challenge; Zombies Unleashed; Evening Herbal Medicine Challenge;
Thursday: Food Challenge – Make Pemmican/Jerky & Collect Wild Edibles; Afternoon Challenge – Carry 10 Essentials, Set-up Camp for Night, Zombies Hunt until Dark, Participants Survive Overnight;
Friday: Ultimate Zombie Apocalypse Survival Challenge.
Camp Instructors: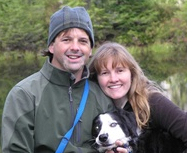 Kim & Chris Chisholm will be on site this week, supervising staff survival specialists.
Pick-up, Drop-off and Airport/Bus/Train Transportation:
For logistical information, click on the intro Wilderness Survivors Side of the Mountain or the adult Wilderness Survival Training & Trek running simultaneously.
Tuition:
Costs are the same as the intro Wilderness Survivors Side of the Mountain and adult Wilderness Survival Training & Trek running simultaneously.
Registration Options:
Check/Mail/Email Registration Option: Print out and complete our Microsoft Word Registration Form for each participant and send with a check deposit payable to the Wolf College, 1026 14th St. SW, Puyallup WA 98371. You can also email us a completed registration form and pay using your preferred method.
Credit/Debit Card Registration Option: Just call us at 253-604-4681 or 425-248-0253 and we will take your registration securely over the phone.
Our refund policy is that deposits are not refundable unless your registration is not accepted. If you cancel after making additional payment, you may receive a credit for a future program, minus a 25% administration fee of total payments made, in case of emergency. You will receive a full refund if your program is canceled and not rescheduled at a time that you can attend. No refund (and not necessarily any credit) is given if a participant is inappropriate at the program and asked to leave.
Camp Preparation: Agreements & Packing List

Agreements for Participation in Camp