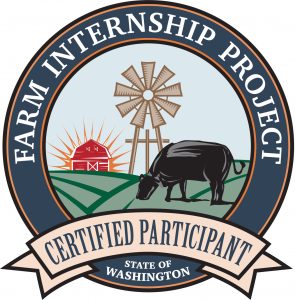 The Conservation College Blue Skye Farm Internship is an entrepreneurial, sustainable homesteading program informed by the principles of  that trains participants to be energy efficient and self-sufficient living off the land. Our certification with the Washington State Farm Internship Project allows us to fill 3 positions. Farm internship positions filled early for Summer 2018 so apply in the fall for 2019.

Our farm internship training positions are available for adults who want to develop skills of energy conservation and self-sufficiency at our home campus on Blue Skye Farm. You will work to learn homesteading, sustainability and permaculture skills which include a revolutionary lifestyle of appropriate living that cultivates the home environment in a way that benefits nature as well as humans.
Skills you will develop include • Farm Animal Care & Cultivation • Organic Fruit Orcharding, Herb & Vegetable Gardening • Sustainable Building • Natural Selection Forestry • Budgeting & Profits from Entrepreneurial Cottage Industry • Wild Edible Foraging & Preparation • Paleo Cooking & Food Storage • Medicinal Herb Collection & Preservation and more.
FAQ – Mission, Directors & Participants 
The mission of the internship is to guide you to become a self-sufficient homesteader and an expert on sustainability skills.  It is designed for aspiring homesteaders, hobby farmers, permaculturists and budding entrepreneurs want to learn these subjects.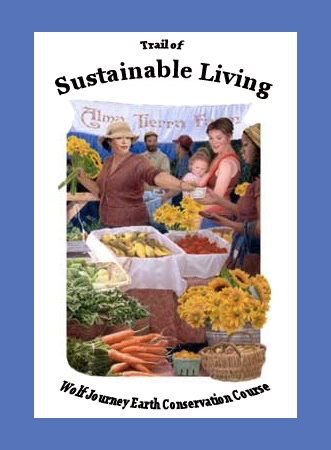 No matter your previous experience, you will be expected to fully participate in every possible training opportunity to push your skills to a higher level of excellence, although your own health will be the priority. We hope that along with your development of a personal medicine wheel of health, guided by permaculture principles, the values of earth skills, and your own self-care and self-motivation, you become a person to whom anyone could turn to in times of need.
Farm Internship Directors: Kim & Chris Chisholm will be your mentors through this experience, and participants will also receive guidance from veteran staff.
FAQ – Internship Directors, Dates & Costs
$200 deposit includes initial correspondence, review of your resume/bio, phone interviews, background check, initial farm tour with dinner, and unlimited access to our online farm internship curriculum. We will refund your deposit if we don't accept your application into the program. If we do accept you for one of our 3 spots, the deposit is not refundable. If accepted, an additional $200 is required to cover the cost of two early-summer workshop days where we hire guest instructors. Otherwise, all your expenses including room and board, workman's compensation insurance, plus participation in our summer earth skills classes are complimentary in exchange for your 40 hours/week of farm work. In return, farm interns will split 50% of shared revenue from personal neighborhood and farmer's market sales in the second half of the summer. Yes, you could earn a substantial amount of money in the second half of the summer, totally dependent on your own motivation and success with farmer's market and neighborhood sales.
2018 Dates:  June 9 – September 8 are required full time, and you can extended your stay with complimentary room and board through October. Our certification with the Washington State Farm Internship Project allows us to fill just 3 positions. Farm internship positions filled early for Summer 2018 so apply in the fall for 2019.

FAQ – Farm Internship Benefits & Background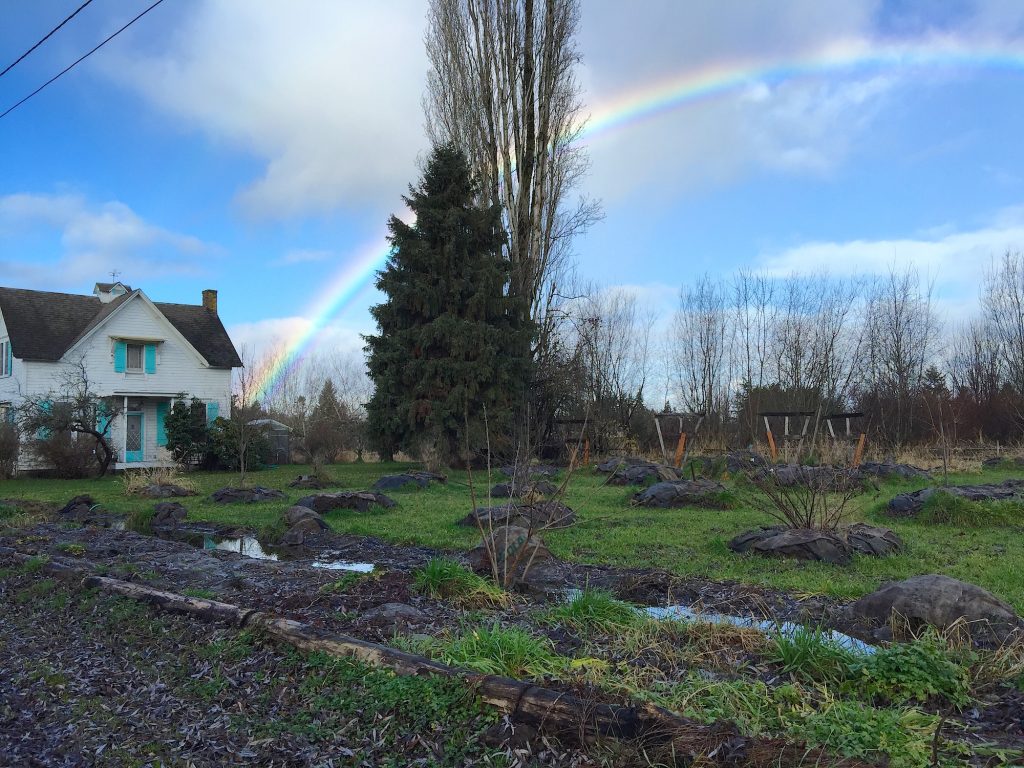 Our apprenticeship programs have run every year since, with the farm internship piloted a couple times over the years until the Washington State Farm Internship Project legislation passed in 2015 and we began the program in earnest. Check out our apprenticeship testimonials from novice apprentices, former campers-turned-instructors, and experienced educators who all succeeded in our summer apprenticeships and agree that results far exceeded expectations.
Again, beyond application fees and insurance, you need not spend another dime all summer, as all additional expenses are covered with work trade. Some might think that not spending any money all summer, and gaining income from farm sales are the bottom line benefits, but the real bottom line is your transformation into an experienced farmer with foundations in small business management. Successful participants also gain eligibility for employment at Wolf Camp and have strong recommendations for employment elsewhere.
Washington State requires that internships are for the benefit of participants. Click that link for a pdf describing state laws about internships, and click here to start your application for summer 2019.
FAQ – Work Priorities & Skill Goals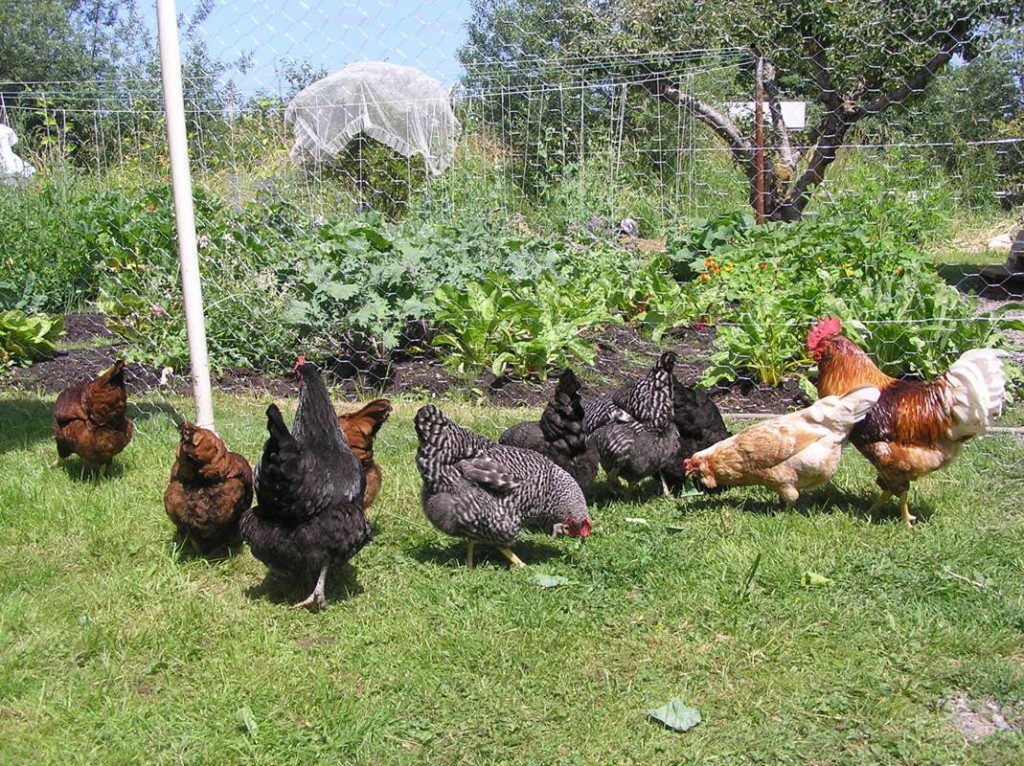 Your goals will expand over the course of the summer, from learning the basics of sustainable farming, to the development of your entrepreneurial skills, to being given teaching opportunities during the summer. Curriculum for the program will include field exercises from the Wolf Journey Earth Conservation Course including Book I: Trail of the Neighborhood Naturalist, Book II: Trail of the Traditional Herbalist  and Book VII: Trail of the Sustainable Citizen. 
1st Priority: Learn to earn a living by producing, marketing and selling farm produce. The Conservation College will cover expenses like farmer's market booth fees and city permits for farm stands on the street, so revenues will be split 50/50 on everything you produce and sell from our farm.
2nd Priority: Take care of yourself, while supporting other staff. It is important that you come into the program as healthy and prepared as possible, for although during the training portion of the program your educational needs are the focus, during the summer camp season, the needs of the children at camp will be our focus.
3rd Priority: Develop a working knowledge of the skills. Interns always relate how at the end of the summer, they were amazed at how this "just happened" but on the other hand, with skills like these, it's all about studying each and every aspect at length.
FAQ – Additional Skills Gained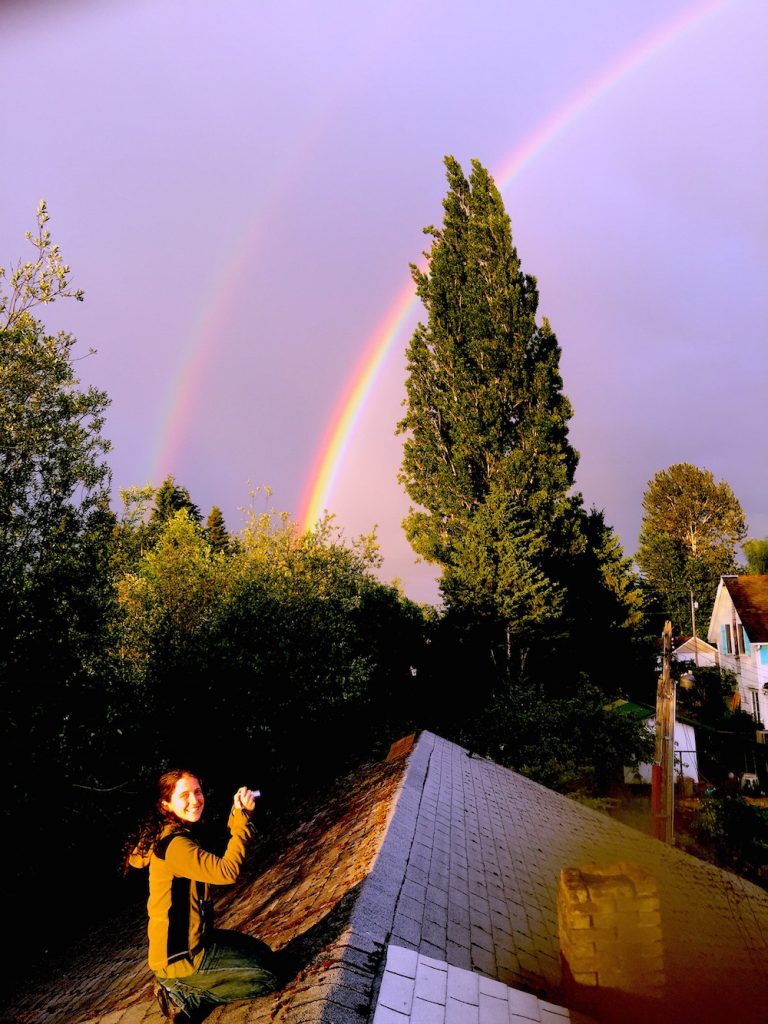 Specialty Skills
• Sustainable Farming
• Farm Animal Care & Cultivation
• Organic & Biodynamic Herb & Vegetable Gardening
• Appropriate Energy Technologies
• Sustainable Building
• Natural Selection Forestry (chopping and chainsawing, wood splitting and moving)
• Budgeting & Profits from Entrepreneurial Cottage Industry
• Wild Edible Foraging & Preparation (Herbs, Nuts, Roots, Flowers, Fruits, Insects)
• Primitive Cooking & Food Storage (pit cook, clay oven, ash cakes, smoking, jerkying, pemmican)
• Medicinal Herb Collection & Preservation (drawing from knowledge of area herbalists)
• Hide Tanning (wet and dry scraping, brain and other high-tannin methods, hair on and off)
• Clay Harvesting, Molding & Firing
• Parfleching (carrying cases, drum making, sheaths and quivers with fur and tanned hide)
Secondary Skills Introduced
• Birding & Bird Language (academic and song-to-alarm interpretations)
• Naturalist Sketching & Journaling (using sit spots, drawing instruction, quick journaling strategies)
• Wet Fire Maintenance & Fire by Friction (bow drill, hand drill, fire plow, flint & steel)
• Flintknapping & Primitive Tool Making (from harvested stones, bones, wood)
• Bow & Arrow Making (survival bows, self bows, lumber bows, fletching, lashing, etc.)
• Primitive Fishing (wiering, netting, spearing, bow fishing, hand fishing, hook and line, gorges, bullfrogging)
• Natural Water Purification (seeps, filters, rock boiling, and locating natural springs)
• Bowls & Cordage Making (double and triple reverse wrap using nettle, fireweed, cedar, kelp seaweed)
• Bioregional Ecosystems (old growth temperate rainforest, glaciated alpine meadow, intertidal and estuary, river and lake, wetland and bog, desert and sagebrush steppe, mixed pine and subalpine forest)
• Music and the Arts (flute making, drumming, songwriting, poetry, clay sculpting, natural paints, singing and pianos/guitars on hand)
• Risk Management (assessing sites, planning activities, mitigating hazards)
• Emergency Rescue, Advanced First Aid, CPR (wilderness and water settings)
• Health & Organizational Strategies (western lineal and medicine wheel use for self, lessons, projects)
• Incorporating Permaculture & Starting New Schools (examples of non-profits, partnerships, sole ventures, and communities)
• Political Environmentalism (left and right wing strategies, legislative and artistic strategies)
FAQ – Summer Schedule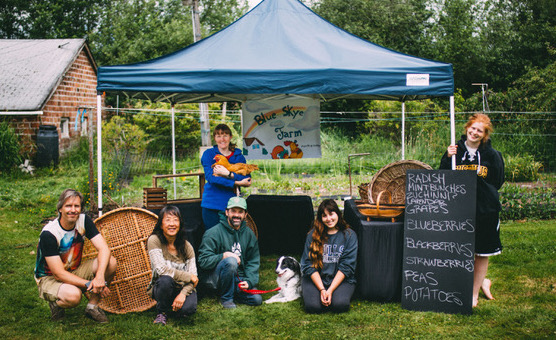 Work with us to set your own schedule. We recommend working Mon-Fri, attending workshops or selling produce at farmers markets on Saturdays, and taking Sundays off in general.
June 9 Workshop: Sustainable Home & Gardens – Living on an Acre
June 10-15: Learn Daily Farm Chores; Greenhouse, Tilling & Transplanting Processes. Direct Sow Summer Crops, including co-create potted plant production of Herbs, Tomatoes, Peppers & More.
June 16 Workshop: Edible Seaweeds & Shellfish of the Salish Sea Workshop at Deception Pass.
June 17 Workshop: Paleo & Veggie Lifestyles in Puyallup.
June 18-22: Take Leadership on Farm Chores; Get Efficient on Weeding, Watering & Pest Relocation. Start streetside farmstand. Research & Visit Farmers Markets. Order & Prep Market Sale Supplies.
June 23 Workshop: Subsistence Shore Fishing on Piers, Rivers & Lakes
June 24-29: Caretake Blue Skye Farm & Streetside Farmstand. Weed, Water & Harvest in preparation for Saturday farmer's market.
June 30: Saturday Puyallup Farmer's Market depending on weather and other variables common to farming.
July 1-6: Caretake Blue Skye Farm & Streetside Farmstand. Attend complimetnary earth skills classes of interest in Olympia.
July 7: Saturday Puyallup Farmer's Market if you were able to harvest enough produce during independence week activities.
July 8 – Sept 8: Caretake Blue Skye Farm & Streetside Farmstand. Weed, Water & Harvest in preparation for Wednesday Tacoma Eastside Farmer's Market and Saturday Puyallup Farmer's Market
Sept-Oct: Continue to weed, water and harvest in preparation for Saturday Puyallup Farmer's Market and winterize farm as long as you'd like to stay through October.
Ready to Apply?
Farm internship positions filled early for Summer 2018 so apply in the fall for 2019.


Or email us to be put on our our list for this program in the future. We always keep your information absolutely private, and will never share it. You can also like our facebook page to keep in better touch, and once you've attended a program, please review us on our Better Business Bureau, Yelp & Google pages.
Refund Policy: Standard deposits ($100 for day programs, $200 for overnight programs) are not refundable unless we don't accept your application. If you cancel in advance of the program start time for any reason, you may receive a full credit good through the following calendar year on appropriate and available programs listed on our schedule, although an additional deposit may be required to secure your spot in the future program. If a program you sign up for is canceled and not rescheduled at a time you can attend, you may receive a full refund except in case of natural (weather, geologic, etc) disasters, government shutdowns, conflicts or curfews, or other unforeseen emergencies making it impossible for staff and/or attendees to reach or use program locations, in which case all payments made will be held by us without expiration date for your future use in appropriate/available programs of your choice. No refund, nor credit, is given if a participant is asked to leave a program for inappropriateness as determined by our kids, youth and adult agreements for participation and homesickness protocol.

Click here for supplemental FAQs received from applicants, and remember, our certification with the Washington State Farm Internship Project allows us to fill just 3 positions. We're looking forward to receiving your application, but feel free to call or email us so we can clarify any questions you have. There is so very much to gain and to give in this program, so we're looking forward to sharing it with you. – Kim & Chris Chisholm