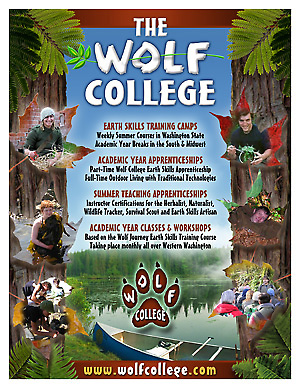 Join us for one of our Holiday Expeditions, taking place in a variety of ecologically unique locations, and be sure to register by December 20th to take advantage of our holiday gift certificate.
February 16-21, 2014 (President's Week):
• Mojave Desert Tracking, Birding, Plants & Survival near Barstow, CA
March 23-28, 2014 (Spring Break):
• Birds, Buds & Stones of the Dunes & Canyons in Central Washington & Oregon
November 25-30, 2014 (Thanksgiving):
• Mississippi Delta & Gulf Coast Ecology starting in New Orleans
December 26-31, 2014 (Winter Break):
• Winter with the Wolves in Clam Lake, WI
And check out our Summer Camps & Expeditions
Not ready to register yet? Email us to be put on our our list for this program in the future. We always keep your information absolutely private, and will never share it. You can also like our facebook page to keep in better touch.