Saturday, Aug 18, 2018 from 9:30-4:30 at Lake Sammamish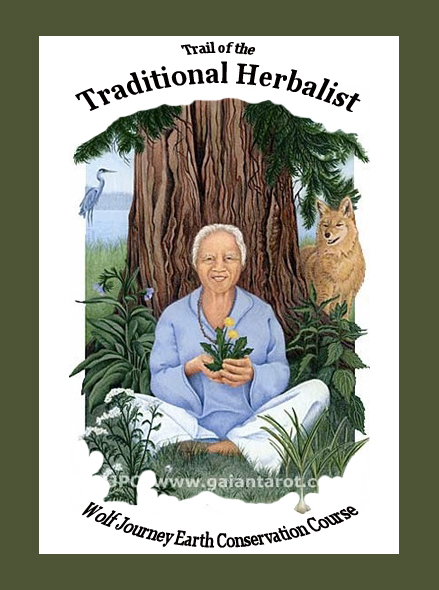 May 12, 2018 in Puyallup is full with exceptions for board members, friends and neighbors. Next offering of this workshop after Aug 18th at Lake Sammamish will be March 2019 in Puyallup. In the meantime, check out our free May 15th evening ethnobotany class at the Puyallup Library.

Join our summer herbal faculty at Lake Sammamish including lead instructor Hannah Hynes-Petty. We'll begin the morning by infusing healing herbs in warm oil as a precursor to salve-making near the end of the day. Then we'll discuss and practice honorable harvesting methods as we select the plant parts we need to store for later use. You'll learn when and where to look for the Top 10 Wild Food Plants of our region, and how to identify and prepare them.  We'll also spend some time examining poisonous look-a-likes and we'll discuss safety in the forest.
We'll also learn key characteristics of common and important plant families and look for our Top 10 Medicinal Plants of the region, discussing when (time of day, season, etc.) to collect them and how to process them for optimal efficacy.  Next, we'll head inside for an informative slide show, then experiment and make a variety of herbal remedies, including but not limited to: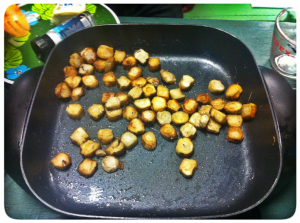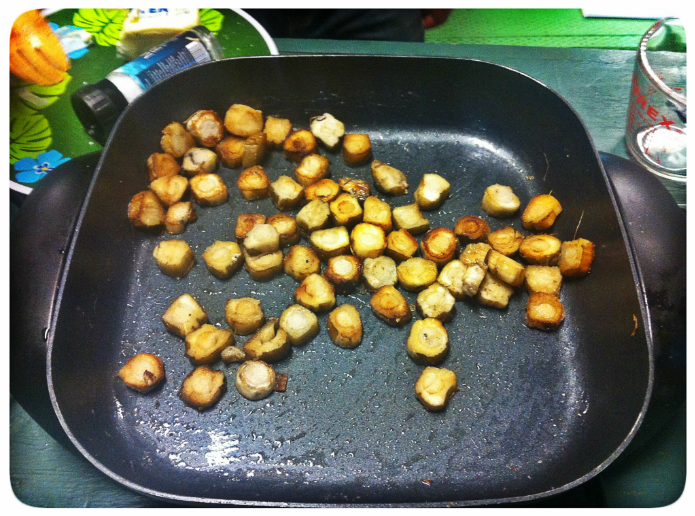 • Tincture
• Glycerite
• Salve
• Decoction
• Infusion
We'll process the plants we've collected, and enjoy some tasty samples, but please pack a lunch and/or snacks to supplement what we collect.  Click into our blog articles and videos to get a head-start on the knowledge we'll touch on during the workshop:
• How to harvest, process and store the Top 10 Edible Plants.
• How to understand the meaning of herbal medicine plant characteristics (astringents, etc.)
• How to honorably harvest and process plants
• Harvest and cook with cattails, hazelnuts, and more.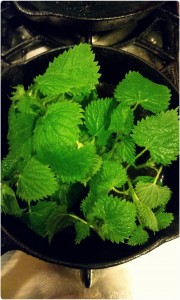 "It was a relaxed group of participants with varying degrees of outdoors experience. Throughout the day, we learned about the uses of local plants for survival. Chris encouraged active learning among the group with his careful explanations on how to harvest and consume plants on the trail in a sustainable way. We spent the second half of the day at Chris and Kim's farm, where we saw how to make a fire, soup bowls, and boiled nettle stew using nothing but wood and stone. We also used freshly harvested ingredients to make tinctures and balms that we took home in sample jars. As another eloquent attendee put it, learning how to survive in nature makes it possible to walk out of your home and feel like you're walking into your living room. By the end of this meetup, sitting by our fire and drinking nettle soup, I had tasted the possibilities of living in the wilderness, and was ready to come back to learn survival skills in more serious detail." – Samual Wan, Herbal First Aid Workshop, 2010/03/05
Herbiology by 2014 Workshop Participant Ashley Tee –
You can eat herbs, they taste good too,
But pick the right ones, or they could poison you,
You can make tinctures, pesto or fritters,
And watch out, make sure not to eat the critters!
You can also make balm, tea or coffee,
Maybe you can also make hazelnut toffees!
And if you like this herby rhyme,
Then come on down: it's harvest time!
Cost: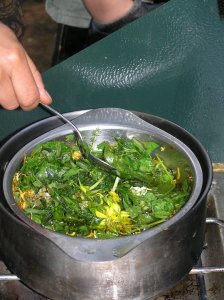 • $95 general, including a couple take-home samples.
• $85 per additional friend/family member.
We will also have our recommended field guides for sale, including Plants of the Pacific Northwest Coast, Botany in a Day, Edible Wild Plants, Medicinal Herbs: A Beginner's Guide and more. Finally, please note that we can only scrape the surface in a 7 hour workshop, so if you would like to learn to a more advanced level and have time to really practice your skills, please enroll in our 5 Day Summer Course: Wild Cooking, Ethnobotany & Herbal Expedition.

Registration: Who & How

Our weekend workshops are designed for adults, but youth are also welcome to register with an enrolled parent or guardian.
Check/Mail Registration Option: Send payment in full or a minimum $45 per person check deposit payable to the Wolf College, 1026 14th St. SW, Puyallup WA 98371 with participant name(s), phone number, email address, age of any minors, and any allergies or health restrictions we should know about. Balances will be due upon arrival at the workshop.
Credit/Debit Card Registration Option: Just call us at 425-248-0253 and we will take your registration securely over the phone.
Or Use PayPal to register online securely with a credit/debit card or via direct withdrawal from your bank account. Use the link below (might not be visible if you are using "reader view" on your phone or other device) or sign into paypal.com and "send money" to our email address: (we'll get back to you with any additional information we may need)

Or email us to be put on our our list for this program in the future. We always keep your information absolutely private, and will never share it. You can also like our facebook page to keep in better touch, and once you've attended a program, please review us on our Better Business Bureau, Yelp & Google pages.
Refund Policy: Standard deposits ($100 for day programs, $200 for overnight programs) are not refundable unless we don't accept your application. If you cancel in advance of the program start time for any reason, you may receive a full credit good through the following calendar year on appropriate and available programs listed on our schedule, although an additional deposit may be required to secure your spot in the future program. If a program you sign up for is canceled and not rescheduled at a time you can attend, you may receive a full refund except in case of natural (weather, geologic, etc) disasters, government shutdowns, conflicts or curfews, or other unforeseen emergencies making it impossible for staff and/or attendees to reach or use program locations, in which case all payments made will be held by us without expiration date for your future use in appropriate/available programs of your choice. No refund, nor credit, is given if a participant is asked to leave a program for inappropriateness as determined by our kids, youth and adult agreements for participation.
Preparatory Information
Please prepare as you normally would for a hike, including lunch, water bottle, 10 essentials, etc. and dress for the weather! Also, be aware that sparks from the campfire can melt your synthetic clothing, so wool might be a good option. Join us today and at any of our Saturday Skills Seminars on themes of survival, wildlife and ethnobotany, and please contact us for carpooling information.