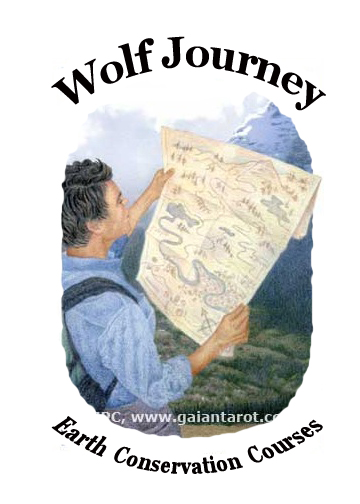 Nav Class Itinerary for 3 Northwest Locations in February:

• Seattle & Kirkland afternoon classes in Kirkland, and evening classes at the Good Shepherd Center in Seattle's UW-Wallingford district.
• Tacoma & Puyallup afternoon classes at the Wolf Campus in Puyallup, and evening classes at The Mountaineers building in Old Town Tacoma.
• Portland & Vancouver afternoon classes at the Columbia Springs Environmental Center in Vancouver, and evening classes at the Sierra Club building in Portland.
If you are already an expert navigator, this class will give you great teaching tools for use when hiking with novices. If you are "navigationally challenged," then we hope the simple way we teach these skills will open a world of understanding for you in the wilderness. Your instructors Kim & Chris Chisholm have a combined 35 years of Search & Rescue and Outdoor Leadership experience as well as a lifetime of hiking/backpacking to share.
15 Minutes Before Class – Awareness Games: Please arrive early in order to complete any registration information, view recommended books, answer questions, and play awareness games that are so important to navigation.
15 Minutes on the Testing Your Dominance & Risk Management: Learning always builds over the course of class, so be sure you don't miss the introductory information. After reviewing the 10 Packing Essentials and risk management tips shared from our Search & Rescue background, we will help you test to see if you are "right or left dominant" because when walking in nature, most people continually veer left or right when they actually want to go straight. Key to navigating in nature is learning how to compensate for your dominance.
15 Minutes on the Top 10 Lostproofing Skills: The most important skill for lostproofing is awareness. In fact, some people say there is no such thing as being lost, just in being unaware, so we will practice skills to improve your spacial recognition including wide-angle vision, expanded hearing, and new ways of walking appropriate to various environments, among other skills.
15 Minutes on the Top 10 Orienteering Skills: You will be amazed by some of the incredible ways to find north-south-east-west in order to walk in a straight line toward your destination on a map. One of our favorite is floating a leaf in water, and placing a pin on the leaf. Amazingly, it points to magnetic north. We'll demonstrate that, and some other ways to orient yourself to the cardinal directions in city and wilderness, from GPS to the stars.
15 Minutes on the Top 10 Navigation Skills: There are some very important skills to learn in order to negotiate your way through nature without map or compass. For instance, do you know how to follow the contours of a hill in order to stay above thick brush and away from steep cliffs? How about lining up landmarks in order to go straight? We'll talk about these skills and practice others as allowed by time and location.
15 Minutes on Map & Compass for Smarties: No matter whether you have GPS or not, the crux of these skills is understanding map and compass. If you are an expert navigator, you know how frustrating it can be to help novices understand maps, and if you are a novice, you know how frustrating it can be to read one. But no worries, as our method of using map and compass should allay your fears, even when it comes to contour lines and magnetic declination.
30 Minute Orienteering Challenge: Now let the fun begin as we send you out on an orienteering challenge that we have set up for you!
15 Minutes of Class – Resources & Questions: As you can tell, we really pack in the knowledge, so we allow wiggle room at the end of class to review skills that you wanted to cover more deeply.
15 Minutes After Class – Feedback & Planning: Please join Chris & Kim after class to review experiences, browse resources, discuss feedback, and brainstorm ideas for the future. Email or Call us at any time with any questions and requests.
Tuition:
1:00-3:00 Afternoon Class Tuition: First Family Member $15.00; Additional Family Members $10.00 if paid at least a day prior, otherwise $15.00 per person at the door. $5.00 for toddlers too young to benefit from instruction. Although designed for homeschool families, all are welcome, and ages 7 and above may attend without parent. Tuition rates do apply to all attending family members including parents and children, no matter how young.
6:30-9:00 Evening Class Tuition: $15.00 per person if paid at least the day prior. $20 at the door. Evening classes are designed for adults, but teens are welcome, as well as focused youth with enrolled parent.
Other Class Topics During the Academic Year:
• January: Wilderness Survival Skills including Bow Drill Fire Demo
• February: Natural Navigation, Map & Compass, Lostproofing, & Orienteering
• March: Local Wild Edible Plants & Backcountry Herbal Medicine
• April: Safety, Tracks & Bird Alarms in Cougar, Wolf & Bear Country
• May: Backcountry Gourmet Camp Cooking Class
• June: Special Week of Classes at the Wolf Campus in Puyallup
• October: Dealing with Climate Change – Lifestyle, Emergencies & Carbon Sequestration
• November: Backcountry Crafts – Making Rope, Berry Collecting Baskets, Sleeping Bag Mats & More
Register:
Call 253-604-4681 with a credit card or click locations above to register for any of these semi-monthly classes. Start anytime. No prerequisites for any class. If you are unsure as to your final balance, just make a deposit of any amount to guarantee your spot, then contact us with the names/ages of those attending, and you can pay your balance at class. Thanks!